We are proud to present this stunning collection of children's books by Black authors and artists. To purchase any of the books featured, visit our partner Print: A Bookstore: https://www.printbookstore.com/beautifulblackbird/2020
If you purchase two or more copies of the featured books, you'll also receive a free festival tote bag (while supplies last), and 10% of all sales will be donated to Indigo and the festival to support future programming.
We believe that Black children should have the opportunity to build their home libraries and fill them with books that represent their lives and experiences. This is why we are proud to be GIVING AWAY 1,700 copies of the books featured in the Beautiful Blackbird Children's Book Festival to children served by Portland Public Housing, Portland Parks and Rec., Learning Works and Lewiston Public Schools. We want these children to have these books in their homes so that they can return to them again and again to be inspired and to feel proud of who they are.
Beautiful Blackbird
By Ashley Bryan
Black is beautiful, uh-huh! Long ago, Blackbird was voted the most beautiful bird in the forest. The other birds, who were colored red, yellow, blue, and green, were so envious that they begged Blackbird to paint their feathers with a touch of black so they could be beautiful too. Although Blackbird warns them that true beauty comes from within, the other birds persist and soon each is given a ring of black around their neck or a dot of black on their wings—markings that detail birds to this very day.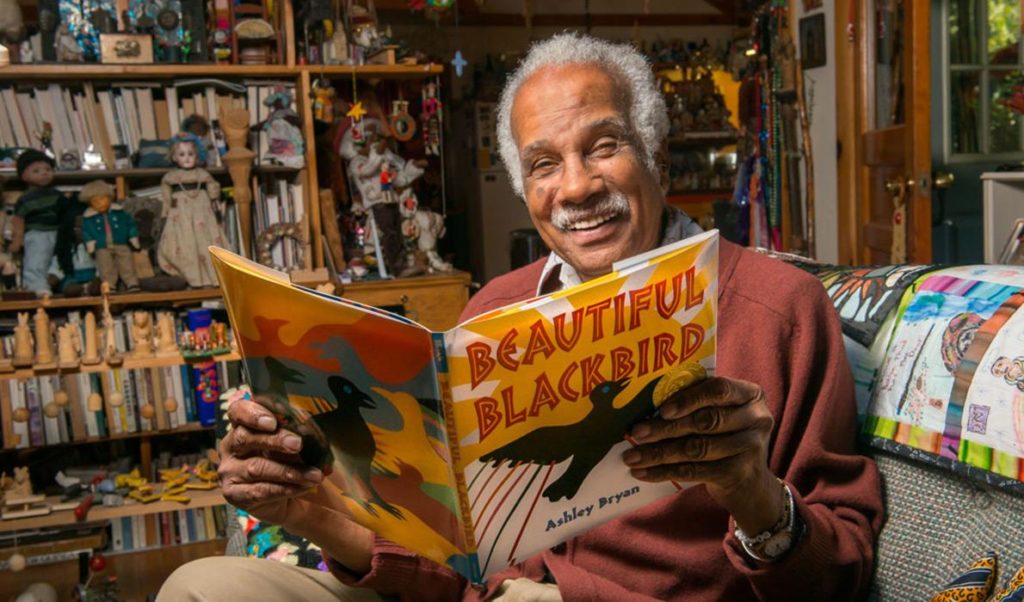 Going Down Home with Daddy
By Kelly Starling Lyons & illustrated by Daniel Minter
"On reunion morning, we rise before the sun. Daddy hums as he packs our car with suitcases and a cooler full of snacks. He says there's nothing like going down home."
Down home is Granny's house. Down home is where Lil Alan and his parents and sister will join great-grandparents, grandparents, aunts, uncles, and cousins. Down home is where Lil Alan will hear stories of the ancestors and visit the land that has meant so much to all of them. And down home is where all of the children will find their special way to pay tribute to family history. All the kids have to decide on what tribute to share, but what will Lil Alan do?
In this rich and moving celebration of history, culture, and ritual, Kelly Starling Lyons' eloquent text explores the power of family traditions. Stunning illustrations by Coretta Scott King Honor-winner Daniel Minter reveal the motion and connections in a large, multigenerational family.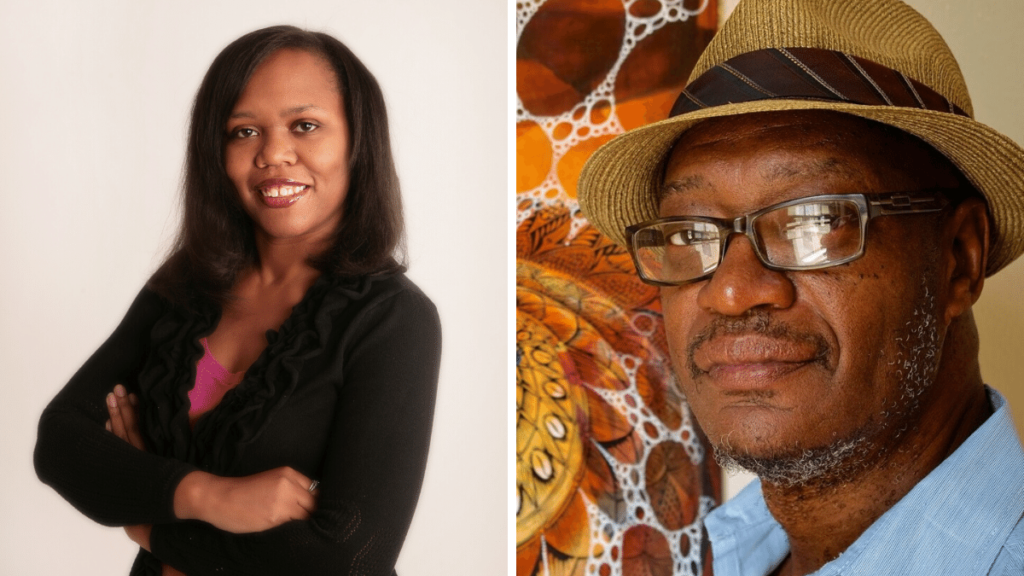 Auntie Luce's Talking Paintings
By Francie Latour & illustrated by Ken Daley
Every winter, a young girl flies to Haiti to visit her Auntie Luce, a painter. The moment she steps off the plane, she feels a wall of heat, and familiar sights soon follow — the boys selling water ice by the pink cathedral, the tap tap buses in the busy streets, the fog and steep winding road to her aunt's home in the mountains. The girl has always loved Auntie Luce's paintings — the houses tucked into the hillside, colorful fishing boats by the water, heroes who fought for and won the country's independence. Through Haiti's colors, the girl comes to understand this place her family calls home. And when the moment finally comes to have her own portrait painted for the first time, she begins to see herself in a new way, tracing her own history and identity through her aunt's brush.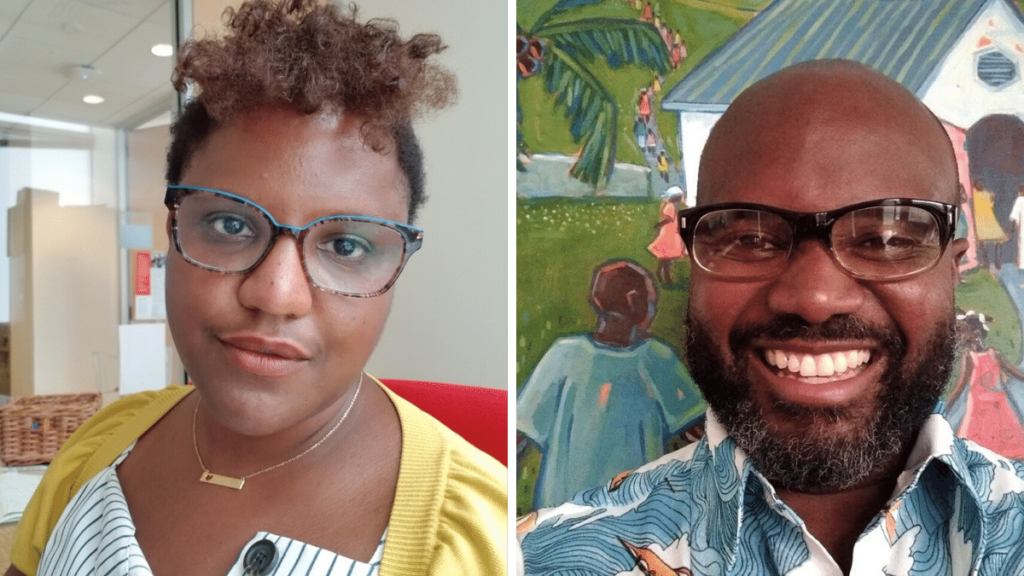 Overground Railroad
By Lesa Cline-Ransome & illustrated by James E. Ransome
As she climbs aboard the New York bound Silver Meteor train, Ruth Ellen embarks upon a journey toward a new life up North— one she can't begin to imagine. Stop by stop, the perceptive young narrator tells her journey in poems, leaving behind the cotton fields and distant Blue Ridge mountains.
Each leg of the trip brings new revelations as scenes out the window of folks working in fields give way to the Delaware River, the curtain that separates the colored car is removed, and glimpses of the freedom and opportunity the family hopes to find come into view. As they travel, Ruth Ellen reads from Narrative of the Life of Frederick Douglass, reflecting on how her journey mirrors her own— until finally the train arrives at its last stop, New York's Penn Station, and the family heads out into a night filled with bright lights, glimmering stars, and new possibility.
James Ransome's mixed-media illustrations are full of bold color and texture, bringing Ruth Ellen's journey to life, from sprawling cotton fields to cramped train cars, the wary glances of other passengers and the dark forest through which Frederick Douglass traveled towards freedom. Overground Railroad is, as Lesa notes, a story "of people who were running from and running to at the same time," and it's a story that will stay with readers long after the final pages.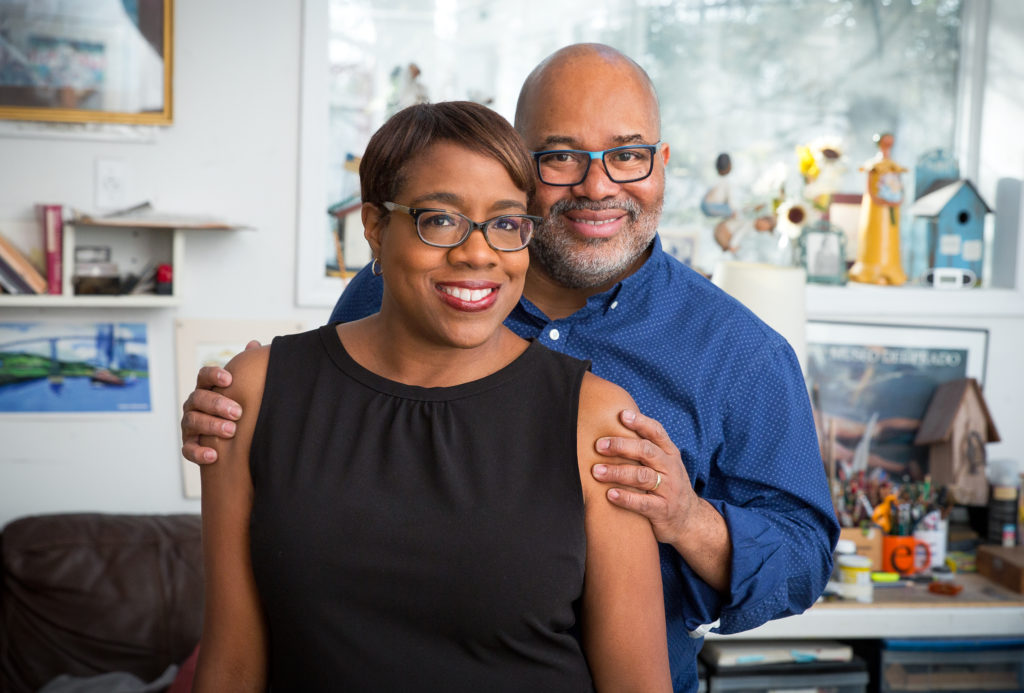 Sing a Song
By Kelly Starling Lyons & illustrated by Keith Mallett
Just in time for the 120th anniversary of the song "Lift Every Voice and Sing"—this stirring book celebrates the Black National Anthem and how it inspired five generations of a family.
Sing a song full of the faith that the dark past has taught us.
Sing a song full of the hope that the present has brought us.
In Jacksonville, Florida, two brothers, one of them the principal of a segregated, all-black school, wrote the song "Lift Every Voice and Sing" so his students could sing it for a tribute to Abraham Lincoln's birthday in 1900. From that moment on, the song has provided inspiration and solace for generations of Black families. Mothers and fathers passed it on to their children who sang it to their children and grandchildren. It has been sung during major moments of the Civil Rights Movement and at family gatherings and college graduations. Inspired by this song's enduring significance, Kelly Starling Lyons and Keith Mallett tell a story about the generations of families who gained hope and strength from the song's inspiring words.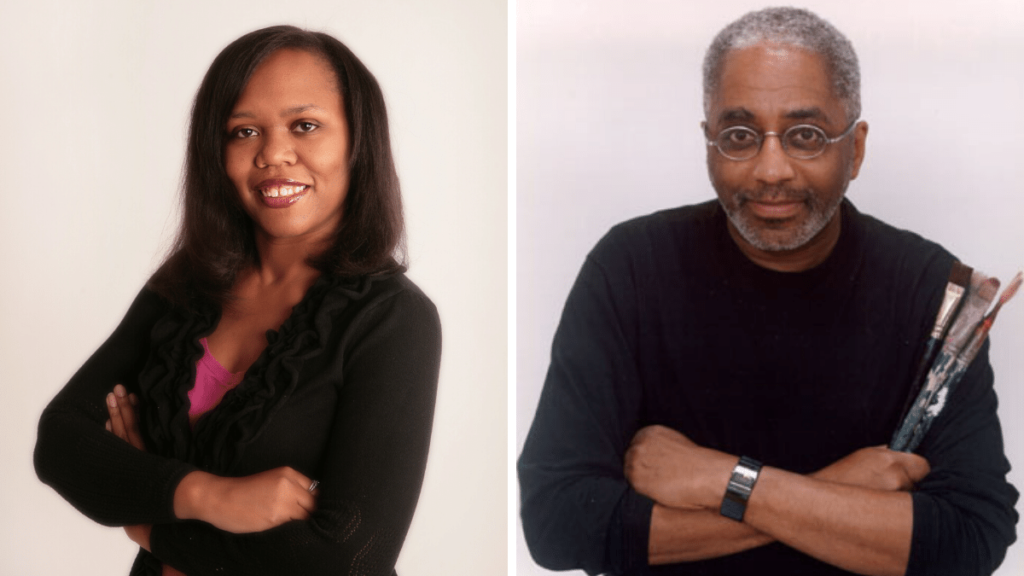 Wherever I Go
By Mary Wagley Copp & illustrated by Munir D. Mohammed
Of all her friends, Abia has been at the Shimelba Refugee Camp the longest—seven years, four months, and sixteen days. Papa says that's too long and they need a forever home. Until then, though, Abia has something important to do. Be a queen. Sometimes she's a noisy queen, banging on her drum as she and Mama wait in the long line for rice to cook for dinner. Sometimes she's a quiet queen, cuddling her baby cousin to sleep while Auntie is away collecting firewood. And sometimes, when Papa talks hopefully of their future, forever home, Abia is a little nervous. Forever homes are in strange and faraway places—will she still be a queen? Filled with hope, love, and respect, Wherever I Go is a timely tribute to the strength and courage of refugees around the world.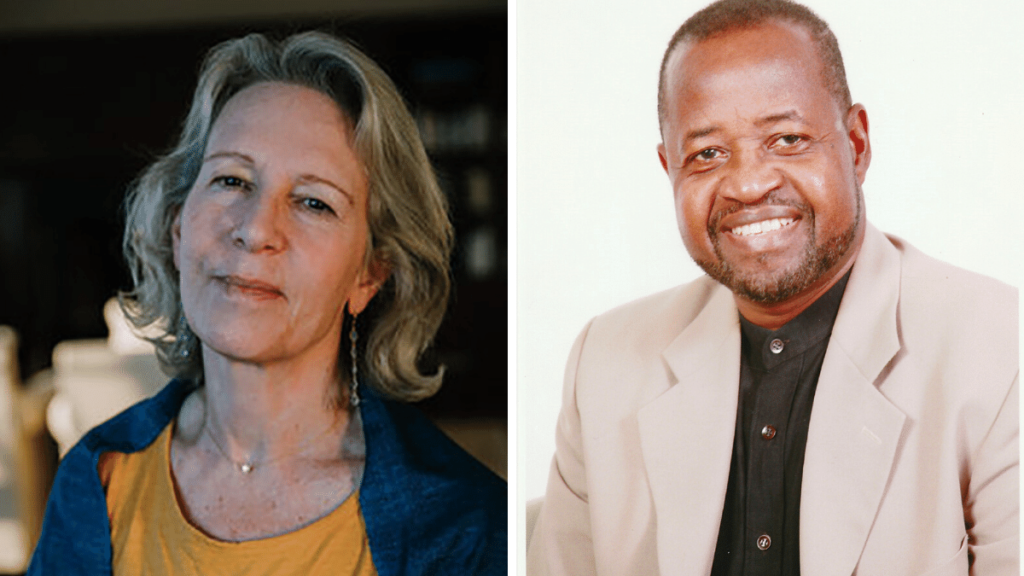 When Stars Are Scattered
Victoria Jamieson & Omar Mohamed
Omar and his younger brother, Hassan, have spent most of their lives in Dadaab, a refugee camp in Kenya. Life is hard there: never enough food, achingly dull, and without access to the medical care Omar knows his nonverbal brother needs. So when Omar has the opportunity to go to school, he knows it might be a chance to change their future . . . but it would also mean leaving his brother, the only family member he has left, every day. Heartbreak, hope, and gentle humor exist together in this graphic novel about a childhood spent waiting, and a young man who is able to create a sense of family and home in the most difficult of settings. It's an intimate, important, unforgettable look at the day-to-day life of a refugee, as told to New York Times Bestselling author/artist Victoria Jamieson by Omar Mohamed, the Somali man who lived the Story.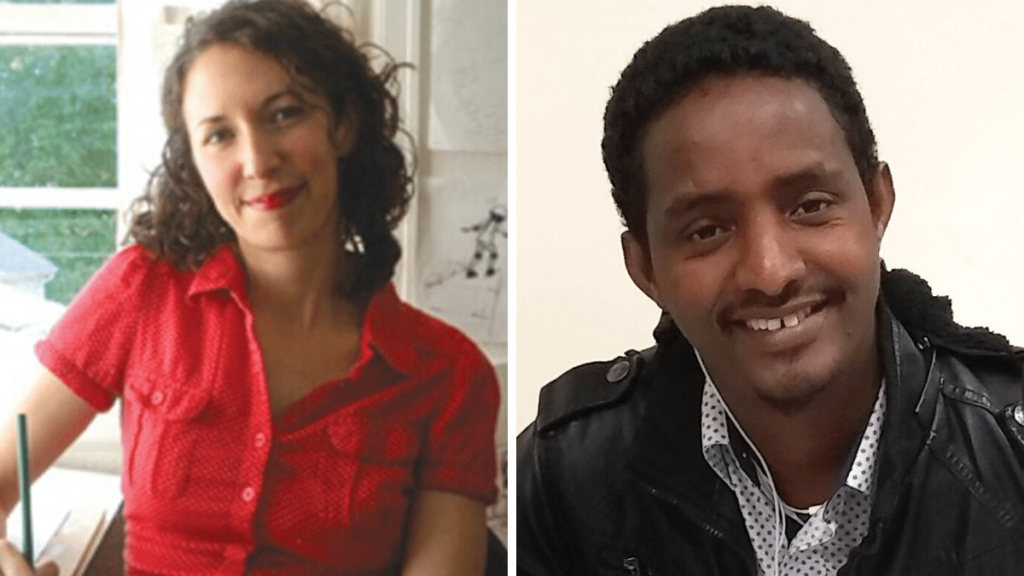 Magnificent Homespun Brown: A Celebration
By Samara Cole Doyon & illustrated by Kaylani Juanita
Told by a succession of exuberant young narrators, Magnificent Homespun Brown is a story — a song, a poem, a celebration — about feeling at home in one's own beloved skin. With vivid illustrations by Kaylani Juanita, Samara Cole Doyon sings a carol for the plenitude that surrounds us and the self each of us is meant to inhabit.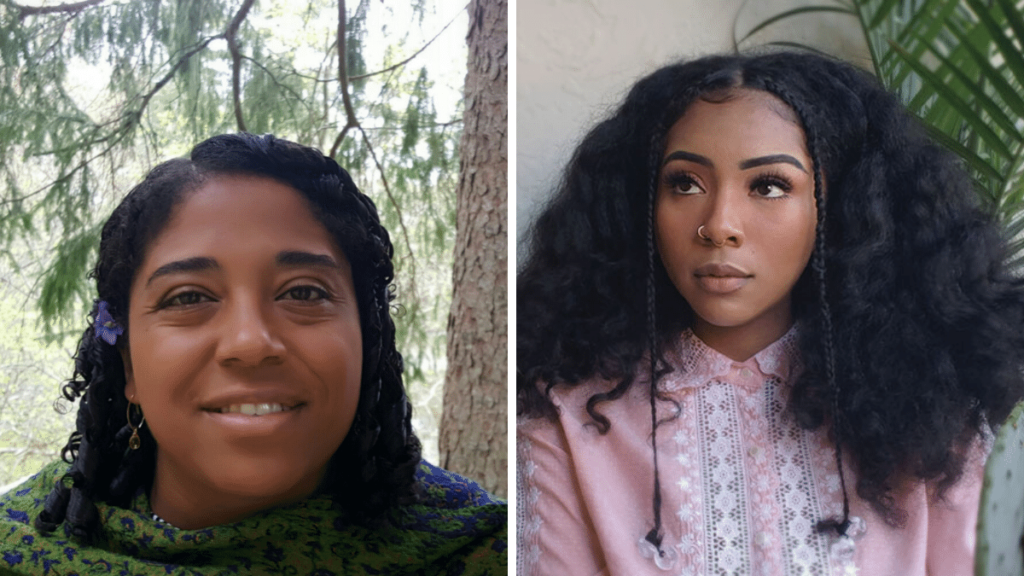 Little Bird's Flock
By The Telling Room's Publishing Workshop, & illustrated by Ashley Halsey
In this beautiful and whimsical picture book for children ages 4-8, a happy, colorful adventure about inclusion, friendship, and migration, Little Bird learns that her flock has left her behind! Can she catch up to her family? She has help from animals she meets as they migrate around the world—Tall Giraffe, Tiny Whale, Mother Crocodile, and Old Squirrel. Created by The Telling Room's Publishing Workshop, and illustrated by Ashley Halsey.
*Little Bird's Flock was inducted into The Library of Congress Center for the Book representing the state of Maine in 2019 as the children's book of the year.