Welcome to the 4th Annual
Beautiful Blackbird
By Ashley Bryan
Black is beautiful, uh-huh!
Long ago, Blackbird was voted the most beautiful bird in the forest. The other birds, who were colored red, yellow, blue, and green, were so envious that they begged Blackbird to paint their feathers with a touch of black so they could be beautiful too. Although Blackbird warns them that true beauty comes from within, the other birds persist and soon each is given a ring of black around their neck or a dot of black on their wings—markings that detail birds to this very day.
Ashley Bryan
Ashley Bryan grew up to the sound of his mother singing from morning to night, and he has shared the joy of song with children ever since. A beloved illustrator, he was recently named a Newbery Honoree for his picture book, Freedom Over Me. He has been the recipient of the Coretta Scott King—Virginia Hamilton Lifetime Achievement Award; the Laura Ingalls Wilder Award; has been a May Hill Arbuthnot lecturer; a Coretta Scott King Award winner; and the recipient of countless other awards and recognitions. His books include Freedom Over Me; Sail Away; Beautiful Blackbird; Beat the Story-Drum, Pum Pum; Let It Shine; Ashley Bryan's Book of Puppets; and What a Wonderful World. He lives in Islesford, one of the Cranberry Isles off the coast of Maine. The Beautiful Blackbird Book Festival was founded in Ashley's honor.
---
Watch
*This recording of Ashley Bryan's Beautiful Blackbird is used with the permission of Kane-Lewis Productions, producer of the film I Know a Man … Ashley Bryan. www.vimeo.com/ondemand/ashleybryan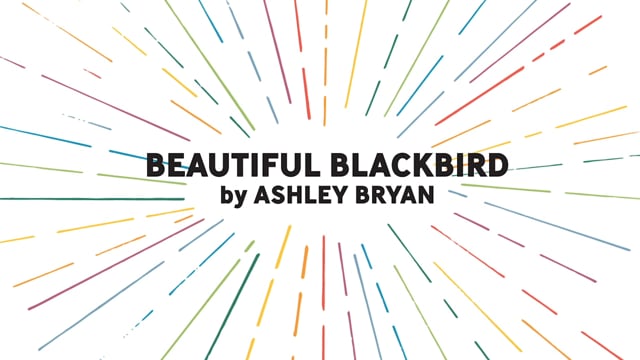 ---
Make/Do/Learn
Beaks & Claws – Craft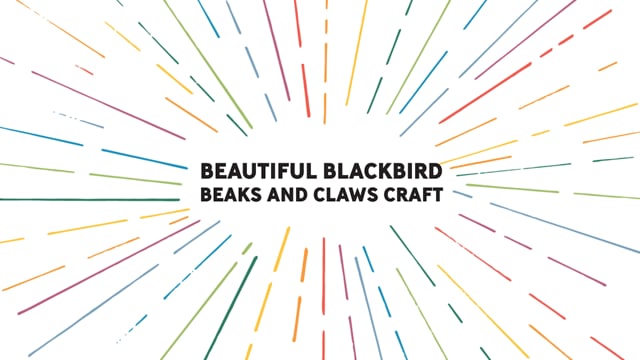 Beautiful Blackbird Beaks and Claws Craft
Show Claw Slide – Dance
Beautiful Blackbird Show Claws Slide Dance
---
Share Your EXPERIENCE!
Show us your moves! Share your artwork! Tell us what book you liked best!
Upload below or tag us on social media 
#beautifublackbird
---